Wednesday, 20 April 2016 00:56
Hmm...how to describe GATE. Basically, it's how many of us wish we could enter a fantasy world...armed to the teeth with modern weapons so we can just shoot the son of a bitch and hear the lamentations of their women. There's more to it than that, and despite some pretty glaring flaws, I found it to be pretty entertaining. Still, for the full analysis, check out the review, if you want to know what I'm really talking about. Also, a goth loli demigoddess who gets off on the pain, suffering, and death of her enemies! Enjoy!
Wednesday, 20 April 2016 00:34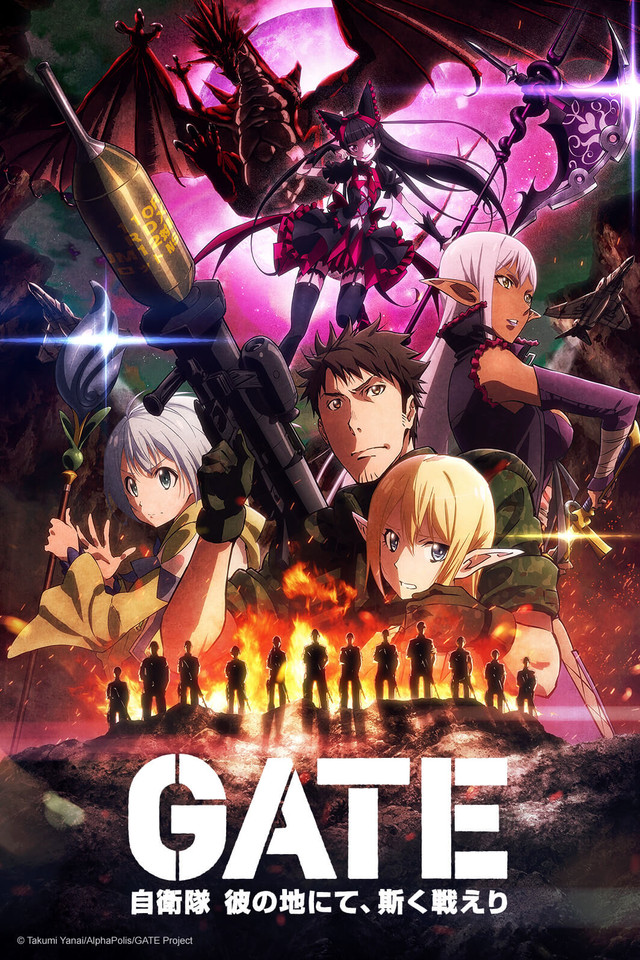 Overview
In modern Japan, a gate suddenly appears in down town Ginza, and suddenly bursting forth from it...invaders! But not, your typical super powered alien invaders with science so advanced as to be indistinguishable from magic, running roughshod over everyone and everything, racking up a fucking body count so high that your average mujahid gets cock envy, until finally some plucky kid in a biotechnic robot suit does what professional soldiers cannot, and beats them back, oh no. No, instead, the doom that befalls us this time are...Romans. Yup, Romans. Needless to say, after the initial shock and awe wears off, with a few hundred people dead, the swat teams and SDF, with modern weapons and modern military tactics turn them back relatively easily. Still, that leaves the question of just what the fuck the gate is, why it appeared, the fuck were the people on the other side thinking attacking without intel or a plan, and so on and so forth. Aside from the international repercussions of a dimensional incursion, it's up to what amounts to Japan's armed forces, the SDF, to head to the other side and deal with whatever is there.